Advanced, Secure, Robust Web Application Development
ImagineScript is one of the leading Web Development company based in Amravati, India. We provide wide range of professional services like Website Designing & Development, E-commerce Website, Portal Development, Search Engine Optimization, Web and Mobile Application Development, Domain Hosting Services. ImagineScript creates professional websites which are designed considering W3C standards. We are experienced website designing and development company dedicated to create advanced technology-based corporate solutions.
We work on every single functionality of dynamic web development and database driven web applications. ImagineScript believes in smart & fast web applications with ease of use for end user & business owner. We produce reliable & fast websites that can maximize conversion rate for you. ImagineScript provides web application for your business at very reasonable price. We provide web applications at any kind of budget, doesn't matter how much small or big your business.
We Develop Fully Functional Web Applications Which Perform Faster & Run Smoother!!
Technologies & Process Which We Implement in Web Applications
PHP, JavaScript, Jquery, HTML5, Ajax, CSS3 Our development project undergoes various phases which include analyzing project requirements, designing and executing, Implementation and Quality Assurance. We make the best web work taking care of specification, configurations, Integrability and adaptability which helps our clients in meeting their business goals and dreams.
We work on PHP 5.0, MySQL, AJAX, JavaScript, J-Query, XML. We will work with you to choose the correct development platform depending on your project specifications. Our website applications and development are customized to your needs, while remaining cost-effective. Over the last few years we have accumulated a huge codebase with proven results, which help us deliver your quality work in less time.
Our Web Application Development Services Includes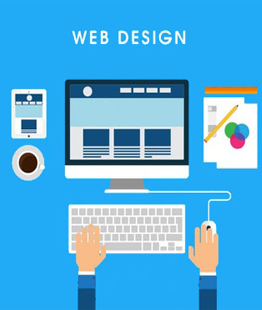 ImagineScript experience spans extensive developing and programming multi-tier web applications. ImagineScript team is characterized by a uniquely strong combination of knowledge and experience in multiple web development languages and across multiple platforms. Our web developers have solid understanding of software engineering principles and processes and in-depth experience in web - related software development. We have the expertise to enable client-server applications, desktop applications or even large legacy applications to take advantage of the web. We provide custom web application development services of any complicity level. Even if you need just a search application for your website or a complicated on-line CRM system, we can help.
Your business is incomplete without your own website, that's why u need to design your website in online world to helping or promoting your business and services. ImagineScript is leading website designing company providing excellent services with great efforts. ImagineScript also deals in Online Application and Customs Software Development. We have extensive experience team in programming database and backend solution. We developed user-friendly applications for our clients to better operating and output. We provides all types of web designing services like Website Designing, Web Application Development, E-Commerce Solution, Online Portal, Custom Software Development etc . We professionally design unique and attractive websites with W3c validated as client requirement. We deals in customize open source application and frameworks with our expertise.
Database integration and applications
Our customized Database driven applications will give you the freedom to manage your company's complex information the way you see fit. We specialize in MySQL, MongoDB, SQL Server and MS Access which are three of the most powerful and widely used Windows/NT and Unix based Database backbones. Our extensive knowledge of built-in functionality of these Database systems along with our development experience in PHP will ensure high level of performance and customization of your Database applications.