Cloud Based ERP Solution
Enterprise resource planning (ERP) is a management software system that allows your building product and commercial equipment supply company to quickly and easily manage every day, back-office tasks. From human resource functions to technology services and more, ERPs benefit everything from enterprise operations to small, family-run construction companies. Broadly speaking, ERP refers to automation and integration of a company's core business to help them focus on effectiveness & simplified success. ERP covers complete process and provide accurate data in real time, whereas Enterprise System helps in crafting decisions such as from where to purchase Raw Materials, Profitability, Timely delivery, increasing customer retention and so on .
ImagineScript offers ERP software solutions to help manufacturing and trading companies in SME sector to assimilate and automate all business processes. Easy and timely accessibility of the information helps to improve the organizational growth and efficiency.
Features of ERP
• ERP helps in streamlining your Business Process and Workflows.
• It helps you in better customer support and services.
• You gain real time data from various departments allowing quick and powerful decision making.
• Reduce paper work, duplication of entries and manual entries.
ERP is an integrated solution that brings together a wide variety of business functions.
Below are the some basic features:
• Human resource management
• Customer relationship management
• Customization capabilities
• Integration capabilities

Benefits Of ERP
• Efficiency
• Integrated information
• Customer services
• Data quality
• Improved reporting
• Scalability
• Better supply chain
• Regulatory compliance
• Reduced complexity
• Lower cost of operations
How Does An ERP Work
• ERP systems are typically configured with a relational database, or a collection of data items that are organized as a set tables, charts, and graphs.
• This relational database collects information on all of your business transactions and automatically organizes the data in a way that allows you to quickly access what you need.
Difference Between ERP and Enterprise Systems
ERP software is a business application which that offers solution to different departments as Modules; whereas Enterprise Systems can include ERP, Supply Chain Management, and Customer Relationship Management. Enterprise Resource Planning Software are implemented to enhance the internal functions of business; whereas Enterprise Systems are implemented for the external functions and people such as supplier, customers and so on. ERP systems track business resources (such as cash, raw materials, and production capacity) and the status of commitments made by the business (such as customer orders, purchase orders, and employee payroll), no matter which department (manufacturing, purchasing, sales, accounting, and so on) has entered the data into the system. ERP facilitates information flow between all business functions inside the organization, and manages connections to outside stakeholders
Customized Software Development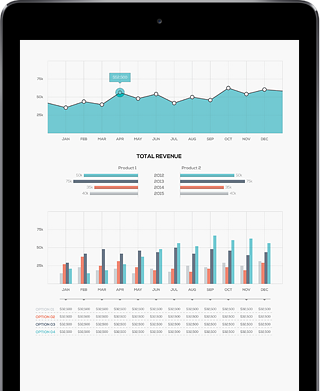 To enlarge your business it is very necessary to start with a proper As we know software development is the process of analyzing the customer requirements, designing the UI of application, developing, testing process, documenting, and maintaining the software. Even testing phase involves various stages like requirement analysis, test planning, test design, test case execution and test maintenance. After testing developers need to fix the bugs and then again retesting and regression testing is performed. Software then needs to be delivered to customer.
Customized software is software developed as per customer's requirements. The customer has to provide their requirements to the team who are developing and testing the software. And then the software will be developed as per customer needs and will be tested against their requirements.
For example you want to develop software to for maintaining the attendance of students. Then just provide us your requirement to us. We will make software as you want including all the functionalities. After software development and testing, it is essential to maintain the documentation related your software product. We will give you support for maintaining the documents related to your software for future references.
Inventory
Inventory software development is software for tracking the orders, sales and deliveries of goods in stock. Inventory software finds their application in manufacturing industry to make a bill of payment and to maintain other production details. Companies use inventory software to avoid the product overstock and out of stock. It notifies the concern person to fill up the stock or to stop the purchasing of stock. It also organizes the inventory data before it is hard-coded on the sheets. With a need for inventory software, ImagineScript started developing inventory software. It is also known as inventory management software Development Company.
Inventory software finds application in E-commerce websites for maintaining all the details related to the stock of products. It helps the vendors to know when the stock is over or when he should stop delivering the stock. We have long experience in developing inventory applications.
Accounting
Software is the set of instruction that performs a particular task. Software are developed in many domains like banking, healthcare, ERP, Inventory, etc. Accounting is one of the sub domains. Accounting domain finds its application banking, college, corporate offices, capital market and at all those areas where complicated mathematical calculations are required.
Accounting is a systematic flow of financial transaction concerning to any business. It also involves summarizing, analyzing and reporting the transaction. Accounting is divided into categories like financial accounting, management accounting, auditing and tax accounting Special Software is built for accounting purpose. Accounting software performs calculations accurately. This software are mainly used in banks, colleges, etc. We have a great experience in developing software for accounting domain.
Lead Management
Lead management is a collection of methods, systems and practices designed to generate new potential business clients for operating the variety of marketing campaigns or programs. It is also a process of tracking and managing the clients. Lead management processes are:
1. Lead Generation: There are marketing tactics to create consumer interest and inquiry for products or services. These tactics are like blog posts, advertisement, social media, events, etc.
2. Customer Inquiry and Capture: Customers respond to this and the data is recorded.
3. Filtering, grading, distribution and contact: Customers are then filtered on the basis of the validity of the request, their likelihood of becoming a customer.
4. Lead Nurturing: Leads are the sorted on the basis of whether they were contacted or not. Then the customers are later scheduled for follow up processes.
ERP
ERP is an Enterprise Resource Planning. It a sort of business management software for integrated application that a firm can use it to collect, store, manage and explain the data from business activities like,
1. Product planning, cost.
2. Production or service delivery.
3. Marketing and sales.
4. Inventory management.
5. Shipping and payment.
ERP provides an integrated view of core business processes, often in real-time, using common database maintained by a database management system. These systems track business resources-cash, raw materials, production capacity and status of business commitments.