Creative Mobile App Development in Amravati
Mobile app development in Amravati that builds a better tomorrowYour plan. Mobile app development that builds a better tomorrow Churning out thousands of app codes has gained us an expertise over it. Being one of the top app development companies, we blend our knowledge and skill to deliver world class mobile application development services. Our arsenal of chilled-out mobile app developers excels with confidence to churn out some of the coolest mobile app development in Amravati.
Your vision. Actualized. Let our team's diverse development expertise open new doors for your business. Stay competitive with cross-platform, HTML5 apps. Can your app survive in the competitive mobile marketplace? We can show you how. The right mobile app name, business model, hardware platform and timely deployment methods are important… but will your idea work?
After we've vetted your idea, we'll create a prototype using intelligent design techniques and industry best practices. User research data informs UX/UI design. Whether it's iPhone's native look or a new gaming heads-up display, ImagineScript can design what users want in order to successfully enter the App Store. We specialize in cross-platform and hybrid mobile app development in Amravati. But, imagine building one app that can run on multiple devices at once. It can be tricky, but with one budget and one solution we can take you further, faster.Yes thats kind of mobile app development in amravati is possible npw. That's why ImagineScript builds HTML5 apps to help our clients deliver to more users. One app to rule them all.
We turn ideas into wonderful Apps. If you want to break boundaries with your project, working with us is a good start.
Mobile Application Development Services in Amravati
Mobile Commerce Services were first loose in 1997. The abbreviated name of Mobile Commerce is M-Commerce. Mobile Commerce simply means "conveyance of electronic commerce adequacy, directly into the consumer's hand, anytime anywhere, via wireless technology." Mobile Commerce is very well known for services like – Mobile ATM, Mobile ticketing, Mobile money transfer, purchasing and delivering, location based services, Information based services, Mobile browsing, Mobile Brokerage, Auctions, Mobile Banking, Mobile marketing and advertising, mobile purchase, mobile vouchers, coupons and loyalty cards etc…M-Commerce is getting demanded day-by-day, because it completes the intention of – small device with much functionalities, and easy to carry in every pocket, it cuts all hectic tasks.
We offers following Mobile App Development Solutions in Amravati
• Android Application Development
• iPhone Application Development
• Mobile Solutions for Small and Medium Enterprises
• Mobile Application Development
• Mobile Consulting Services
• Mobile Commerce Solutions
• Mobile Website Development
• Food, Travelling, Navigation, and Weather forecasting Apps
What We Do !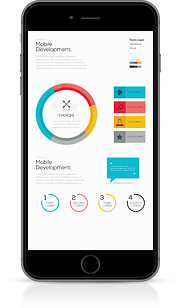 In this age of Mobile Technology, we have started becoming more dependent on Mobile Applications and so called Applications or Apps are becoming necessary for our survival. There is a rat race among companies to make their presence felt on global scene through a Mobile App development in Amravati. At ImagineScript, we had acquired expertise in Mobile App Development in Amravati through our knowledge, skills and experience. We as a Branding Partner strive to create, implement and promote your Mobile App in a way through which your business presence is felt globally.
CREATIVE
Creativity is a blend of skills, knowledge and experience. So our team puts in the best creative ideas to represent you, your products and your brand on the web.
SUPPORT
Just like every building in this world depends on its pillars for support, we provide the best support for in terms of security, uptime, accessibility and maintenance.
Our work has placed us in one of the top mobile app development companies. With our wide range of world-class enterprise mobility solutions, we are expert in providing best mobile app development in Amravati and services to write the success story of your business.
When the experience of our mobile app developers blends with the creative art of developing a mobile application, we thrive to provide your business with the best mobile experience. Because the onus of your success lies in our credibility to deliver top-notch mobile app solutions.
ImagineScript , is highly expertise Mobile app development in Amravati . Which allow all range of app development solution for IPhone App development, Android app development, mobile app development in amravati, hybrid app development, App Development cost varies from project to project. We provide complete range of solutions for different industries including Health-care , Education , Security , Shopping , Finance , Medical , Automobiles , Insurance , Retail , Real-Estates etc., We provide a complete range of Mobile app development services for startup , midsize company , and enterprises , We work as long term associate model , where we provide complete end to end solution from development , support services , weather you are a small or big company the level of quality will be same for all . Also we make sure you get the right app in cost effective rates, We have more then 5k+ mobiles application so far for the different platform, some of them are highly download . we also provide solution for app store optimizations as well . So if you need a long term partner in Mobile app development, ImagineScript is the best place for you.